Dynamic • Multicultural • Bilingual • Progressive • Catholic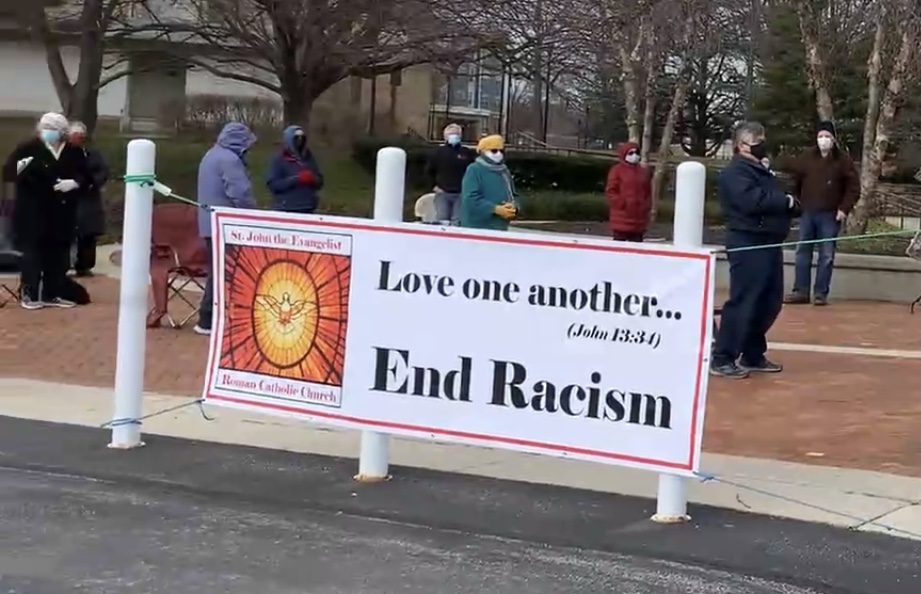 Physically away,
Together in our faith
St. John's welcomes you!
You are invited to encounter Jesus Christ, grow in faith, and love & serve others.
Lent 2021 at St. John's
All services at the WILDE LAKE INTERFAITH CENTER
DRIVE-UP RECONCILIATION
In the Wilde Lake Interfaith Center parking lot
11:00am – Noon — Saturdays March 6, March 20
EVENING PRAYER
Throughout Lent, Evening Prayer will be offered for the spiritual healing of our nation.
Mondays of Lent at 7:00pm
Join us on-line or in-person through ChurchReserve
STATIONS OF THE CROSS
Every Friday after the Noon Mass
Fridays of Lent – 7:00pm English, 7:30pm Spanish
Join us on-line or in-person through ChurchReserve
What's New at SJERC
Select one of the event images below to find out more
Daily & Weekend Mass Schedule – Wilde Lake
Online streaming is available for all the regular daily and weekend Masses. Please note that the Archbishop has dispensed all from the obligation to attend Sunday Mass during the COVID-19 pandemic. We miss you, but please stay safe.
English Saturday (Vigil) 4:00pm Online only (no congregation present)
English Sunday 10:30am Outside
Spanish Domingo 12:15pm Outside
English Daily (Monday – Friday) 12:00pm Inside
For outdoor Masses: Please bring your printed registration receipt (or a note with your reservation number), bring a chair, and wear a facemask. More information about outdoor Mass procedures is on our Covid-19 Updates page.
WEATHER ADVISORY: Please watch our webpage and flocknote e-mails for updates regarding our plans related to weather concerns. When there are temperatures with forecasted wind chill below freezing, please note that we will not have outdoor Masses. The Masses will be held indoors without a congregation at the scheduled times and will be available via streaming. For the health of those ministering to provide the streaming, we please ask you not to come to church to attend indoors.
Covid-19 Updates
Parish life changes due to the Covid-19 pandemic are updated here on our website.
Flocknote
Keep up with parish information by getting a weekly email from us via Flocknote.
Pray & Worship
We pray together in church, in small groups, and at home. We help people encounter Jesus at 11 weekend Masses and through other sacraments.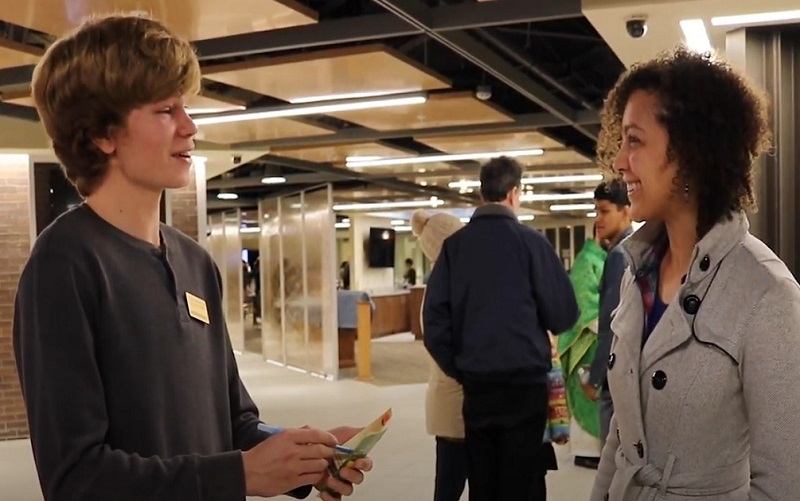 Connect & Belong
We gather together to share our life & faith experiences, and support each other. We celebrate our diversity and meet in two interfaith centers.
Our Parish in Numbers
---
4161
households
2
interfaith centers
100%
filled with the Holy Spirit