Our parish is uniquely located in two of Columbia's interfaith centers: the Wilde Lake and the Oakland Mills Interfaith Centers. Sharing centers with various congregations over the years has provided a unique opportunity to learn from each other and to work together for the betterment of Columbia and Howard County.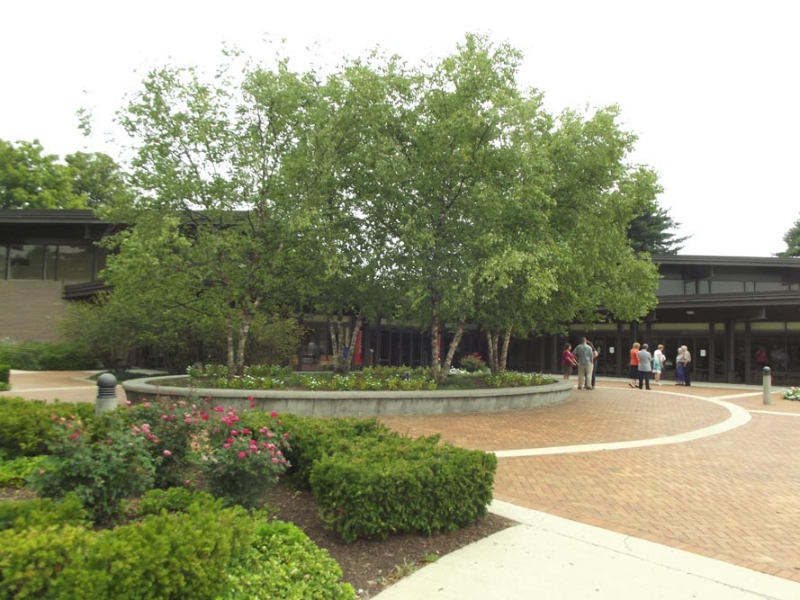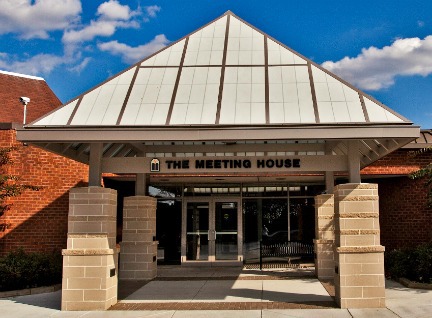 Oakland Mills Interfaith Center (OM) Location
The Meeting House / Oakland Mills Interfaith Center is shared by two Jewish congregations (Bet Aviv and Columbia Jewish Congregation), Columbia Baptist Fellowship, Columbia United Christian Church, and St. John the Evangelist Roman Catholic Church (us!).
The Meeting House is across the parking lot from the LA Mart and the Oakland Mills Village Center.
We celebrate Masses in the Room 200 complex.
5885 Robert Oliver Place, Columbia, MD 21045
410-964-1425
Floorplan
---
What is an Interfaith Center?
Interfaith centers are buildings that are home to congregations representing two or more religions. Columbia was built on a key principle that all faith traditions should share space and work together, and so five interfaith centers were created in the new town.
Within an interfaith center, each congregation retains those elements that distinguish it from any other, and commits to mutual respect, dialogue, cooperation, and joint activities. Because the vision and mission of these religious communities extend beyond the walls and physical structure of the buildings, we can also share the blessing of our space with the broader community.