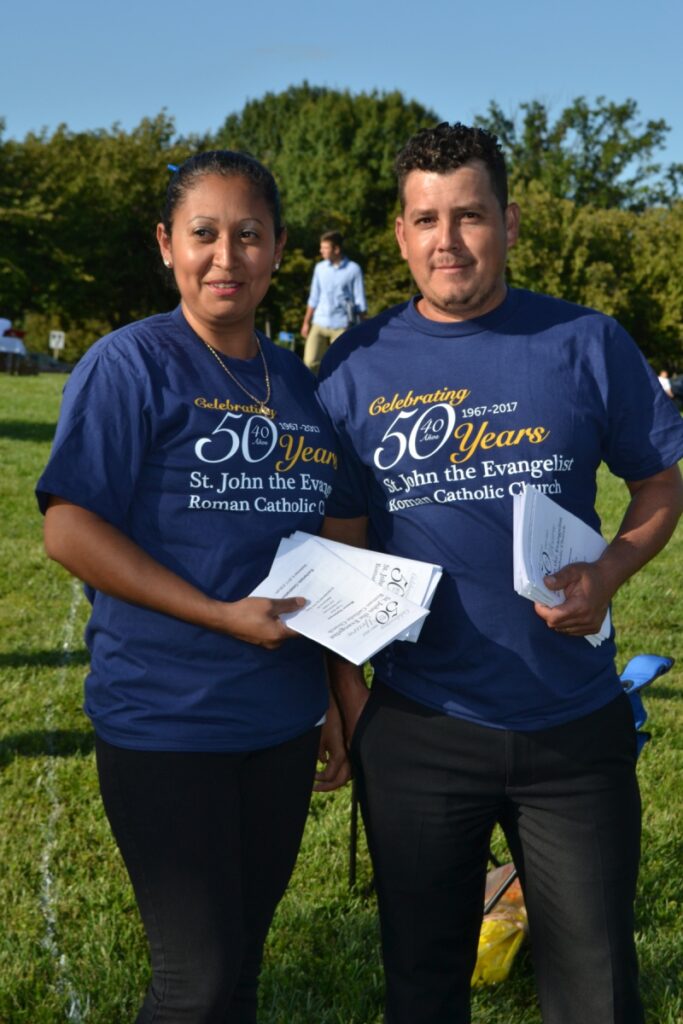 Our Story
Welcome to St. John the Evangelist Roman Catholic Church in Columbia, Maryland!
St. John the Evangelist is a dynamic and diverse community of faith that offers many opportunities to enrich your spiritual life, serve those in need, educate your family, and importantly, to belong and connect. Whoever you are, no matter where you find yourself on the journey of faith, you are welcome and wanted here!
St. John's is uniquely located in two of Columbia's interfaith centers: Oakland Mills and Wilde Lake Interfaith Centers. Sharing centers with various congregations over the years has provided a unique opportunity to learn from each other and to work together for the betterment of Columbia and Howard County.
Every weekend, people from many different cultures and backgrounds come together at St. John's to worship at Mass. We offer sacraments, religious education, and ministries in both Spanish and English.
History
St. John the Evangelist parish celebrated its first Mass in September 1967. Our history is intimately entwined with the development of the planned community of Columbia, Maryland in the 1960's, and the spirit of ecumenism following the Second Vatican Council in 1965.
Trust God – Live Generously – Act Justly – Welcome All – Emboldened by the Spirit