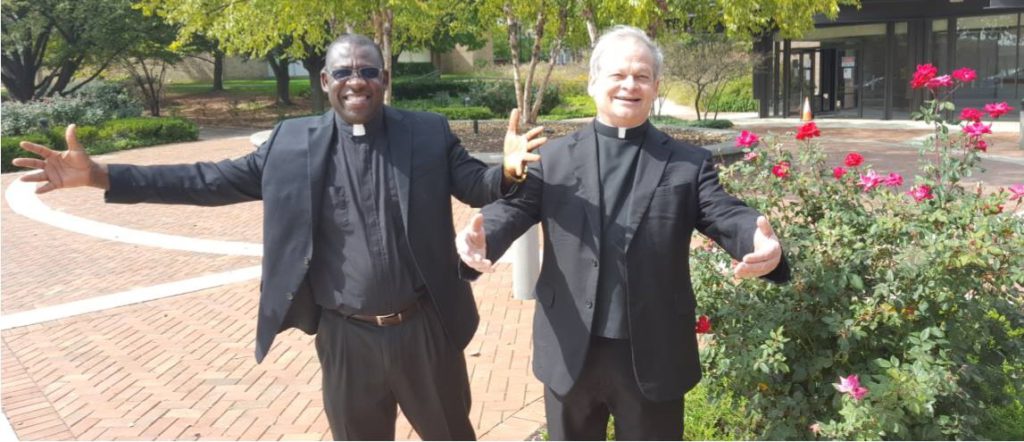 While we are not quite at the finish line of the pandemic journey, we continue to live in hope that we are entering an endemic stage in the COVID-19 pandemic, where all restrictions might be lifted. Thank you for your sacrificial love for each other, for Christ, and for our wider community and world.
Operating Status
The Wilde Lake Interfaith Center and Oakland Mills Interfaith Center are currently open for in-person worship services and in-person events/meetings. Staff are currently working in the parish office.
Indoor Mass Information
Masses are currently scheduled at both the Wilde Lake Interfaith Center and the Oakland Mills Interfaith Center.
We are still encouraging and expecting the use of facemasks when we gather for liturgy. 
Parishioners are asked not to shake hands during the Sign of Peace (rather, wave respectfully to others), and not to hold hands during the Our Father.
Collection baskets have returned to Mass (December 2022). Collection boxes are also available outside the worship spaces, or you may make your donations online or by mailing a check to the parish office.
Our Masses are scheduled at least two hours apart in order for air recirculation and filtering.
There is no longer a reservation system for seating at any of our Masses.
If you are unable to join us in person, we invite you to join us in spirit, through our Masses via streaming.
Outdoor Mass Information
No outdoor Masses are currently scheduled.
---
Effective June 26-27, 2021, Archbishop Lori as well as our neighboring bishops lifted the General Dispensation from the Obligation to Attend Mass. We hope and pray that many of you will take the invitation an opportunity to return to our Eucharistic table and celebrate Mass in-person again as so many already have. Of course, this obligation does not apply to those who are ill; those who have reason to believe that they were recently exposed to the coronavirus or another serious or contagious illness; those who are confined to their home, a hospital, or nursing facility; or those with serious underlying health conditions.
Previous Covid-19 video messages