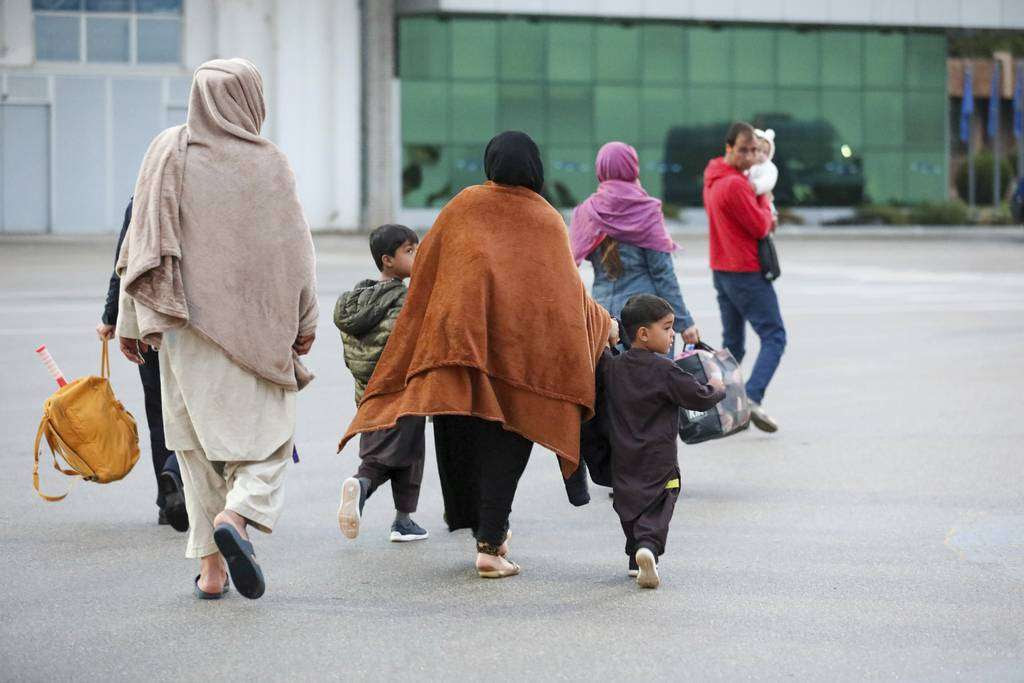 St. John's is assisting a family from Afghanistan that has recently moved to our area.
The family left Afghanistan in the last week of August and was flown to Germany for 4 days, and then were flown to Fort Pickett in Virginia where they stayed for 1 ½ months.
In Afghanistan, the father worked for the US as an electrical engineer. His wife was formerly a high school teacher (biology and chemistry) and principal. They have 5 children: four girls (age 10, 8, 7, and 4) and one boy (age 6 months).
---
Family Updates (May 8, 2022): Good news about our family from Afghanistan! The father started a job as an electrical engineer! The family is on their way to independence. Thank you to all who have donated and helped in so many ways.
But the need is still so great. We hope to be able to help another family in the future. Please stay tuned for an upcoming pledge campaign meant to support refugee families.
One request: please do NOT donate unsolicited items! We will let you know when specific items are requested.
---
Family Updates (March 31, 2022): Our Afghan family continue to adapt and progress in their new country. With your assistance and support, they have a working household. And despite the language barrier, the family's four daughters are thriving in school. The family's immediate concern is financial. They have run through the "Welcome Money" they received from the government, but their desire is to become self-supporting. The father has applied for about a dozen jobs, had his first interview, and is scheduled for a follow-up interview this week. You can help! Keep them in your prayers and stay tuned for our upcoming pledge campaign!
---
Family Updates (February 24, 2022): The children are all in school now, except the baby. The family has been introduced to the public library. Next on the docket is getting driver's licenses and jobs. Getting a driver's license is now in the works, but the family is in need of a car. If you would be willing to donate one, please contact Kathy Gross at haitikathy@gmail.com Thank you to all for your continued generosity!
---
Family Updates (February 2, 2022): The family is very grateful for the help and support they are receiving from St. John's. Their needs are now for help with other things. Please check out this signup genius list to see if you can assist:
Some people have asked about monetary donations. You can donate online, or write a check to St. John's with "Afghan refugee resettlement" on the memo line.
Finally, work is ongoing with Luminus with the many other families being resettled. Once the system is worked out with the families in the extended stay hotels near BWI, they will expand to other areas, including Columbia. Stay tuned! Contact Kathy Gross (haitikathy@gmail.com) if you would like to be updated regularly by email.
---
Family Updates (January 2, 2022): The family recently moved into a two-bedroom apartment locally on January 2. They have no furniture, except a crib! We have two sign-up lists (see below) because we know what a generous and caring parish we are. One list is for smaller items including clothes. We respectfully request that you donate only new or gently used, clean items.
Please contact Kathy Gross (804) 512-6263 to arrange for pick-up and delivery. Do NOT bring these items to St. John's. Thanks in advance for your generosity.